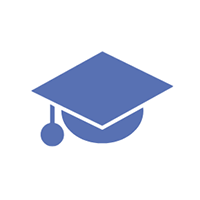 Hunter F.
Private tutor in Sacramento, CA
Education
Sacramento City College - Current Undergrad, Field Ecology
Experience
I believe that tutoring is an immensely effective method to improve academic skills. I make a great choice for a tutor because I truly love seeing people succeed and I am willing to put the energy into making it happen. I understand the variety of learning styles that work for students and I am capable of teaching to each style. I have many years of experience with children through my work with the Northern California Girl Scouts. I have spent one school year and three summers working with the scouts. I find particular enjoyment when I am able to teach the campers. In addition, I spent the final semester of a my senior year working as a Japanese level 1 peer tutor. I found the experience rewarding because I was able to assist struggling students with the language, and I was also able to challenge the thriving students. I have numerous hours invested in tutoring my friends and peers on an informal level. The majority of my experience is in tutoring Ecology, Japanese, Public Speaking, and Theatre. I am also interested in tutoring English, Environmental Science, History, and Social Studies. Some of my interests include hiking, the outdoors, singing, and the ukulele.
Availability
Weekdays at any time, Weekends at any time
Can Meet
Up to 30 minutes away at my regular hourly rate
Hobbies
Ukulele, singing, hiking, and being outside!
Show More
Inquire About This Tutor
Thanks!
Most tutors respond within 48 hours.
Feel free to contact other tutors while you wait.